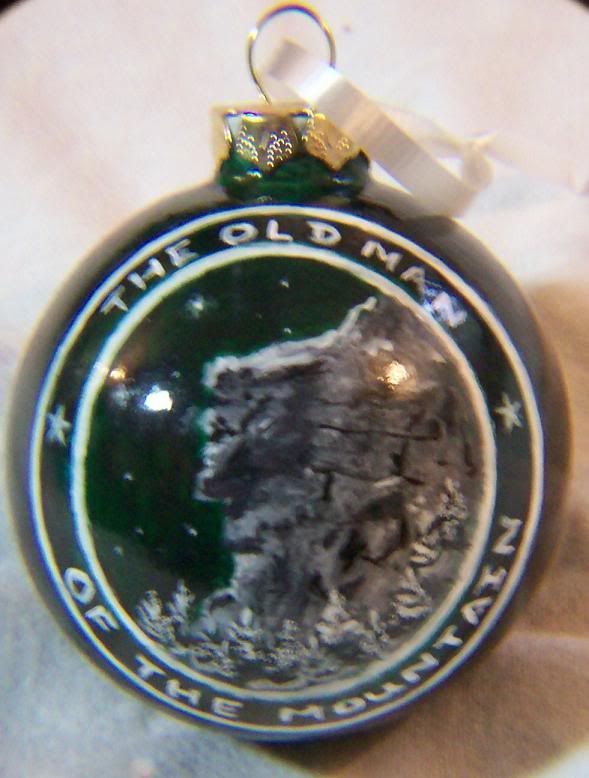 Description:
Hand painted 2 1/2" glass Christmas ornaments featuring New Hampshire's Old Man of the Mountain with snow covered glittering pine trees and a starlit night sky. This is encircled by two white elliptical stripes between which in white lettering is the title: "THE OLD MAN OF THE MOUNTAIN". The background and the rest of the ornament is dark blue on one, dark green on the other.
How Made:
Started out as a clear glass ornament which was then primed with white pigmented shellac, painted with acrylic paint, decorated with glitter, and finished with a clear gloss acrylic coating. All done by hand.
Date:
October 2010
Status:
Sold the blue one and gave to green one to a relative.
Artist:
David S. Straughan of Pelhan, NH