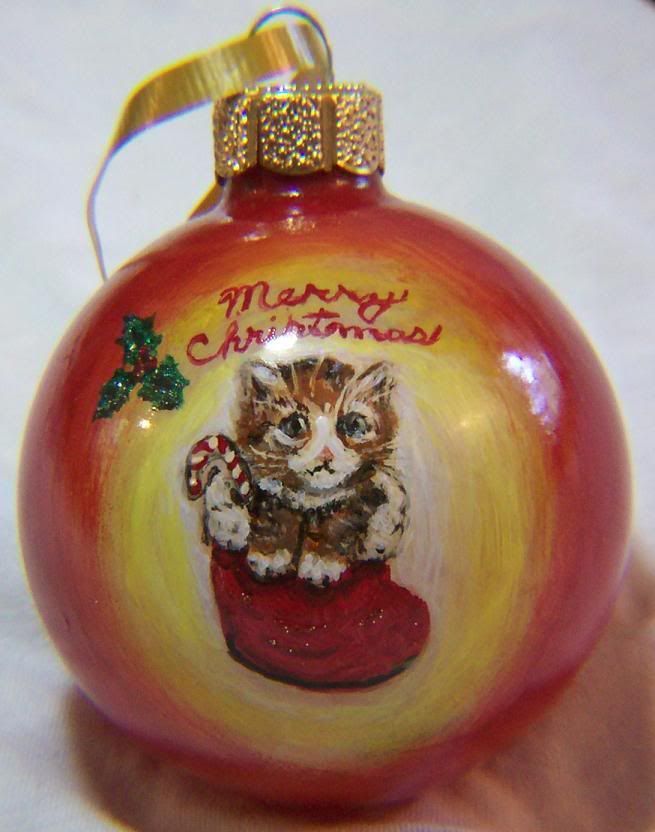 Description:
Hand painted 3 1/8" glass Christmas ornament showing a yellowish striped kitten with a candy cane poking its head and front paws out of a Christmas stocking. Above in cursive red letters is the phrase, "Merry Christmas". To the upper left is a grouping of three glittering holly leaves and berries. The background is white and yellow which form an elliptical shape which then blends gradually into the red which covers the rest of the ornament. The finish is high gloss.
How Made:
Started out as a frosted glass ornament which painted with acrylic paint, decorated with glitter and finished with a clear gloss acrylic coating.
Date:
Painted in Fall of 2010
Status:
This item is gone.
Artist:
David S. Straughan of Pelham, NH