This is my first painting which I sold sometime around 2007.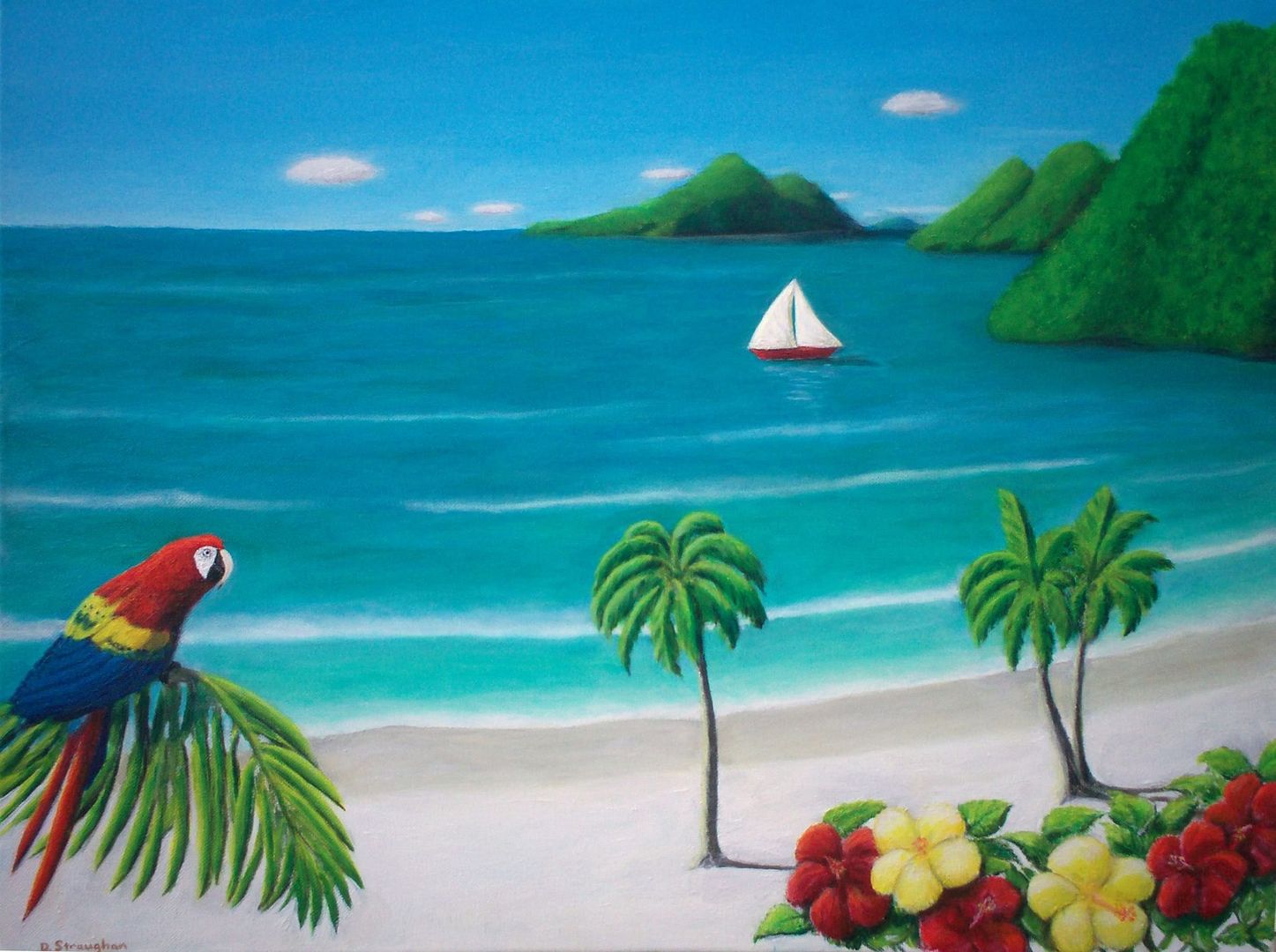 Description:
Pictured in the bottom left corner is a scarlet macaw on a palm branch overlooking a tropical beach. A group of red and yellow hibiscus flowers are in the bottom right corner. The beach has three palm trees on it. A red sail boat can be seen going by on the ocean to the right. A group of green mountains covers the area from the upper right hand corner to the upper center of the painting. The ocean is that greenish blue color commonly seen in the tropics. The sky is blue with a few puffy white clouds in the distance.
The whole painting is meant to convey a feeling of vacation and adventure.
Medium:
Acrylic paint on stretched canvas.
Size:
18" X 24"
Date:
Painted about 2007 sometime
Status:
Sold
Artist:
David Straughan
Email:
davepelhamnh@gmail.com
I recently made a smaller (8" x 10")scarlet macaw painting. Click on the picture below to go to that page.